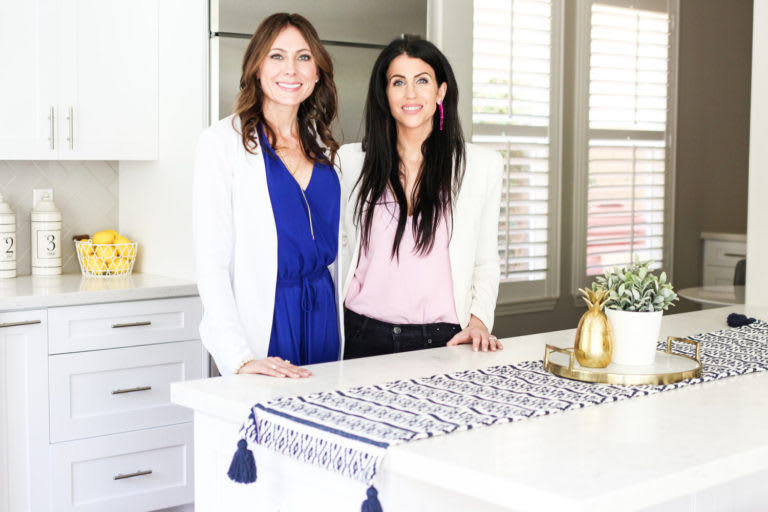 Happy Tuesday, I am so excited for today's post! I have teamed up with my good friend who also happens to be an Interior Stylist in Orange County, with today to showcase an amazing before and after kitchen transformation.

​​​​​​​We will be sharing some tips and tricks to save on remodels as well as the overall budget of this kitchen remodel and what to look for when buying a home. Hope you enjoy this kitchen remodel transformation on a budget in Orange County today.


Kitchen Remodel Transformation on a Budget in Orange County

Q & A With Bethany
What advice would you give your clients before starting to look at houses?

​​​​​​​It's important to prioritize your wants and wishes in a home. As well as look at the overall picture of the home, try to look past paint colors, décor, and things that are an easy fix. There are some things like location and neighborhood you can never change. It's important to work with Professionals to help you evaluate, one the overall home and neighborhood and two any updates that can easily be made to a home.

What are some ways that you can add equity into your home?

Working with a Real Estate Professional that can provide an in-depth evaluation on what remodeled homes in a particular neighborhood are going for versus homes that are outdated. Kitchens and Master Bathrooms provide the highest ROI. There are some great ways to update without breaking the bank. Some examples of that are painting kitchen or bathroom cabinets, updating hardware, lighting. One option if you don't have it in the budget right away to make some changes to the home would be to wait a year or so and pull out a home equity line of credit for your remodel project. If your Real Estate Professional helps you purchase the home under market value you will have higher comparable homes to help with the approval process with your home equity line.

What are some cost-saving tips for buyers to keep in mind while shopping for a home?

Finding the right layout and good bones is key to cost savings. Paint colors, floors, cabinets, and countertops can always easily be changed at any time. The layout and structure of a home are more costly and difficult to change.

What can buyers look for in a home to help them save money on their kitchen remodel?

If we can find a home that has great appliances it can save the buyer $10,000-$15,000. Especially if we can find a kitchen with a great built-in refrigerator as the prices on built-in refrigerators usually start at $8,000+. Just like we did for this buyer.

When should you bring an Interior Stylist in?

I would recommend bringing in a Professional once escrow is open. The benefits to this are that you can get a head start on planning your design, they can walk you through adding functionality to the space, and addressing any changes or updates you would like to plan. You can also determine a budget for your overall furniture selection and updates. This will help you budget how much to put down versus setting aside for your Interior Design plan.

Bringing in an in the escrow process is beneficial to get a jump start on your overall remodel. It will save you time and money in the process by putting a solid plan in place as early as possible. Furniture and material selection can take time so the sooner you make the selection and order materials. It will help with planning the time needed between the close of escrow and moving date. The sooner you get started on this process the sooner you can enjoy your new home.
​​​​​​​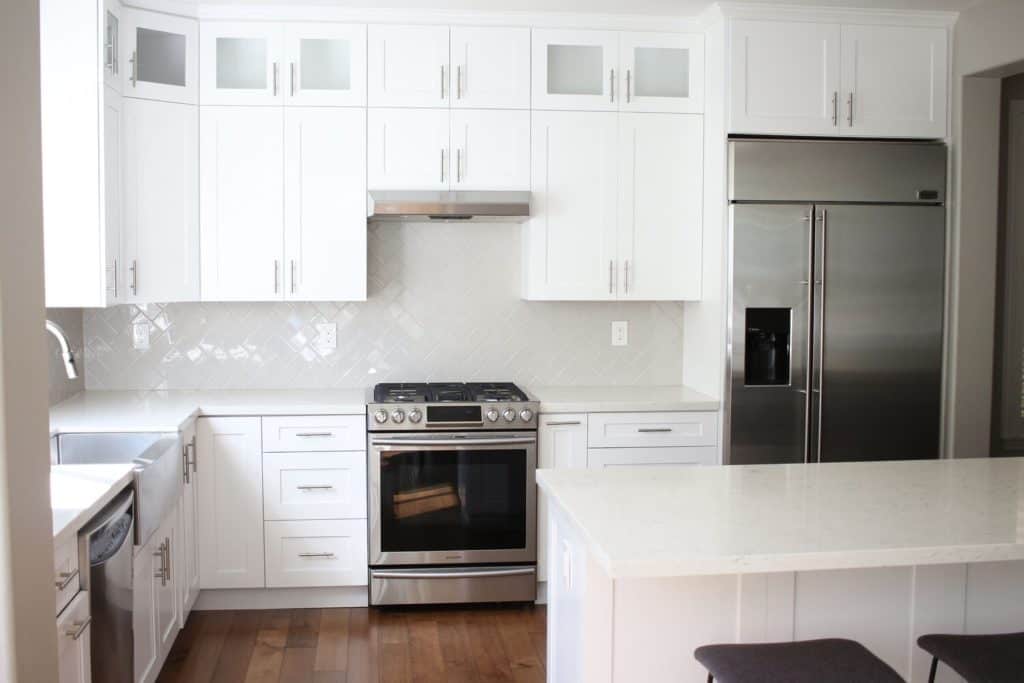 Kitchen:

​​​​​​​This family wanted to brighten their home and kitchen, as well as make some tweaks to the overall layout. They wanted to update their brown kitchen and ceramic tile. A light and bright kitchen was at the top of their wish list. They purchased the home under value within their neighborhood and added instant equity through this kitchen remodel. They had a small island with no seating.
This client dreamt of a space where people could sit and enjoy meals together in the kitchen. The solution to that was improving the overall layout by moving the double oven and small island and creating a larger breakfast bar kitchen peninsula. They also wanted to improve their storage by adding additional cabinets. Their ceilings are 9 feet so that allowed for upper cabinets for additional storage.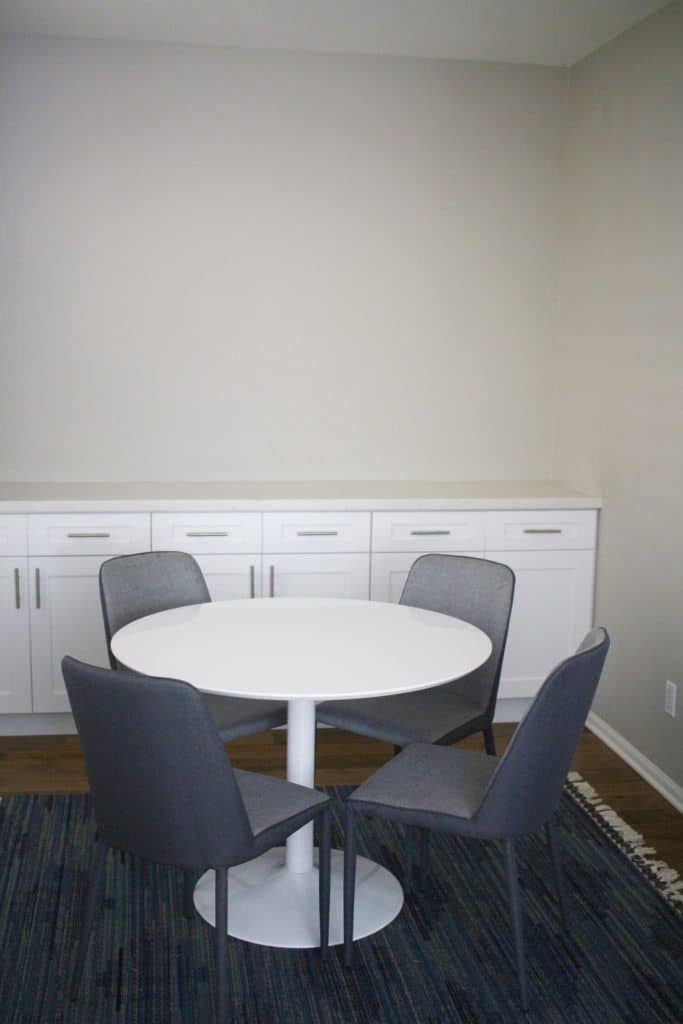 Breakfast Nook:

​​​​​​​Originally the space felt very heavy and closed in with floor to ceiling brown cabinets. They decided to maximize countertop space and allow for more of a built-in buffet. The finished project was bright and cheery and improved their functionality in the space.
Overall, the space feels more open and inviting. It improved their entertaining space by increasing the counter space and seating in the kitchen. The kitchen now is so bright and cheery and overall transformed their house while adding instant equity.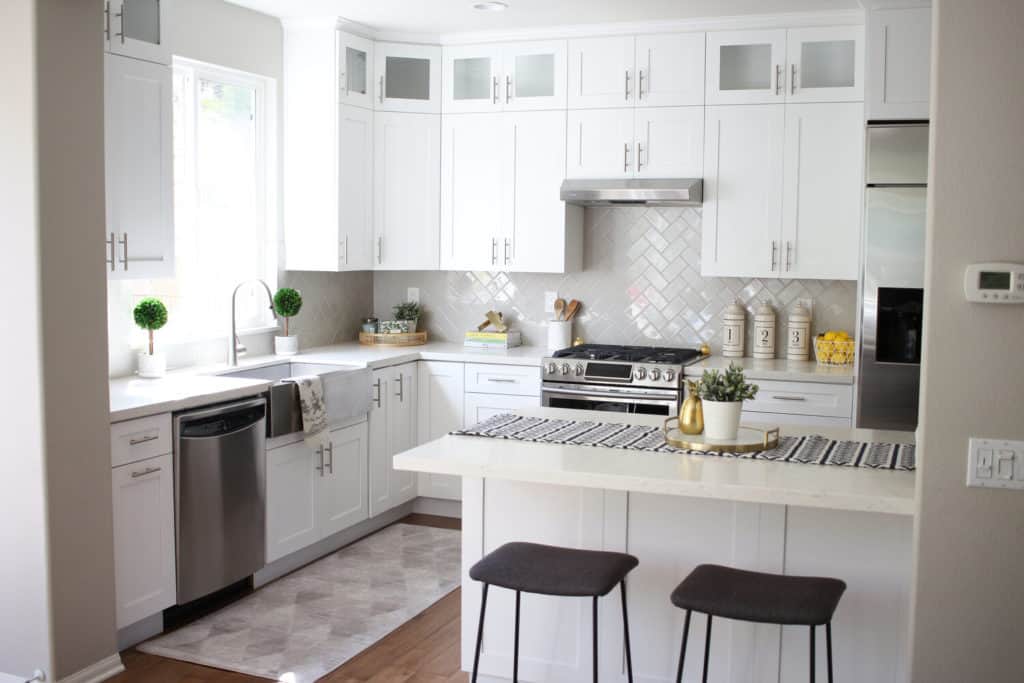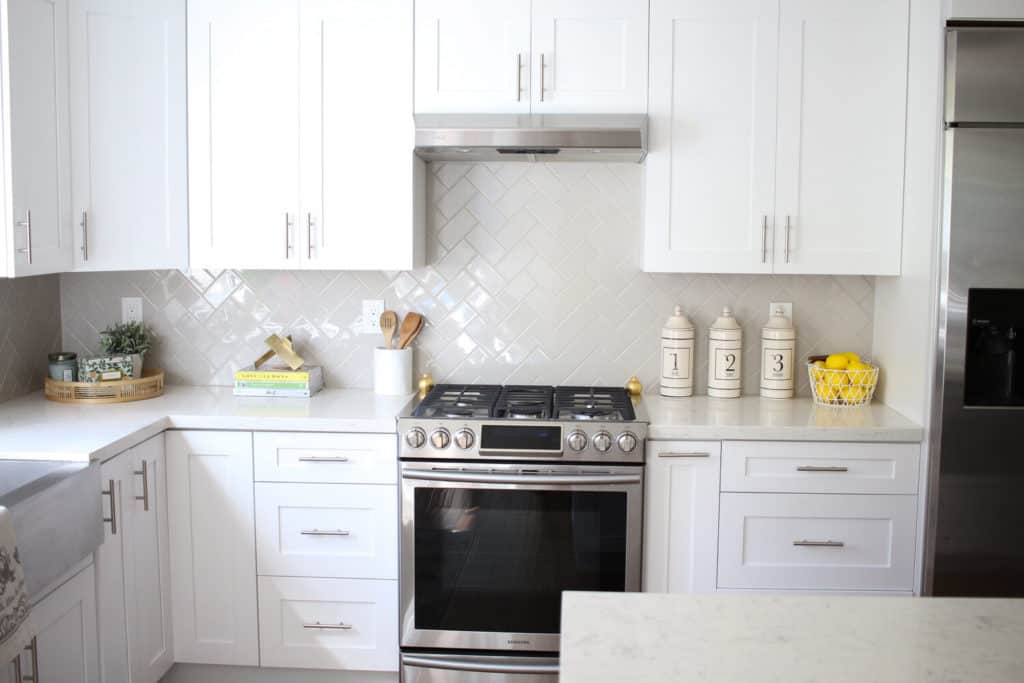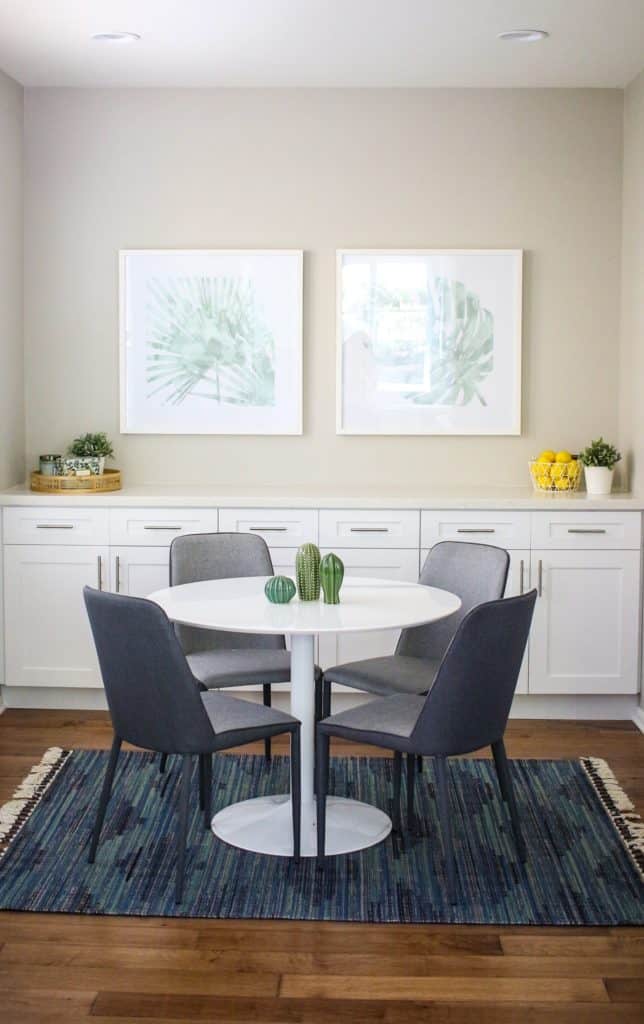 The overall cost of this remodel including materials and installation brought this remodel to approximately $25,000. In this marketplace, a bright and cheery white updated kitchen to this caliber could bring upwards of $50,000 in home equity.

Demo & Dump: $1,500

Solid Wood Kitchen Cabinets: $12,500

Wood Flooring: $2,600

Quartz Countertops: $6,200

Tile Backsplash: $1,900

Hardware: $300


Countertop: Harmony Quartz in Venatino

Subway Tile: Mulia Tile in Warm Gray

They were able to source the same wood flooring from their living space to their kitchen area so it improved the overall flow of the space and in uniting the spaces together.

I hope you enjoyed this kitchen remodel transformation and budget breakdown in Orange County.
​​​​​​​

You can learn more about Home Improvement here: