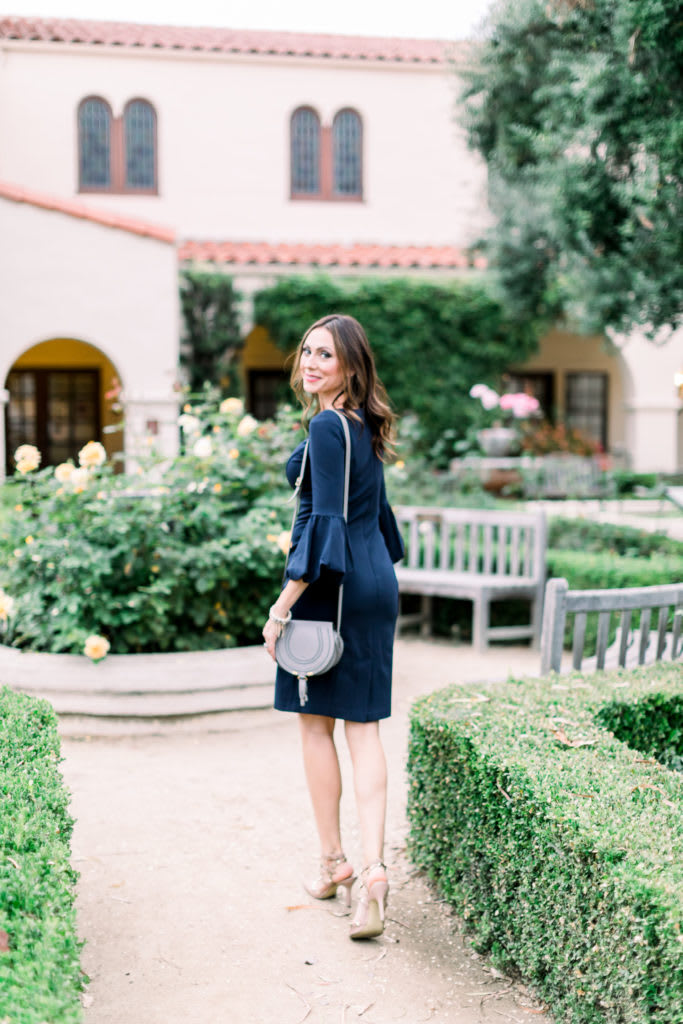 One of the things I love most about Laguna Beach is the variety of quaint stores and the shops downtown. There are many boutiques scattered throughout the town that sell everything from stunning jewelry and clothes, to surfboards and skim boards.
I absolutely adore the home store
Tuvalu,
which sells the most beautiful coastal home décor. From their beach styled plates and mugs to their furniture and artwork, the store truly embodies the Laguna Beach relaxed coastal lifestyle. It's one of my favorite home stores to pick up a closing gift for a client, of course when I am there I usually always find something for myself too. If you need a new coffee table book or a decorative item for your home Tuvalu is a must visit.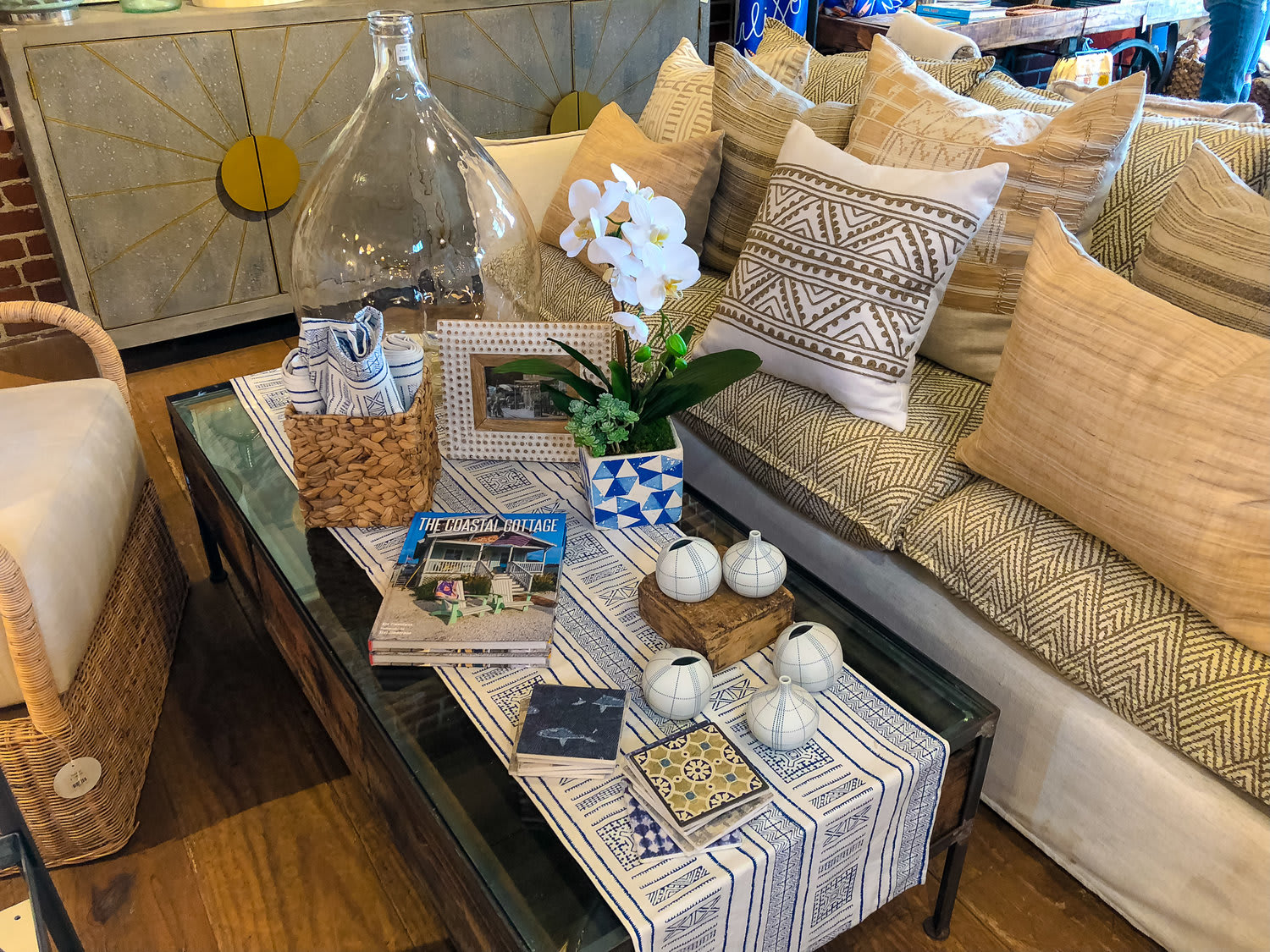 Laguna Beach is home to one of my favorite jewelry stores,
gorjana.
Their jewelry is lightweight, delicate and designed to be layered and worn multiple ways. When I walk in gorjana I can't help but pick up a new necklace or bracelet for myself or a gift for a friend.
Whether dressing for work, date-night or a trip to
Disneyland
I almost always slip on a piece from gorjana. In the photo the shortest necklace and longest necklace that I am wearing are both gorjana, I'm also wearing their stacking
Amara ring set
which I absolutely love!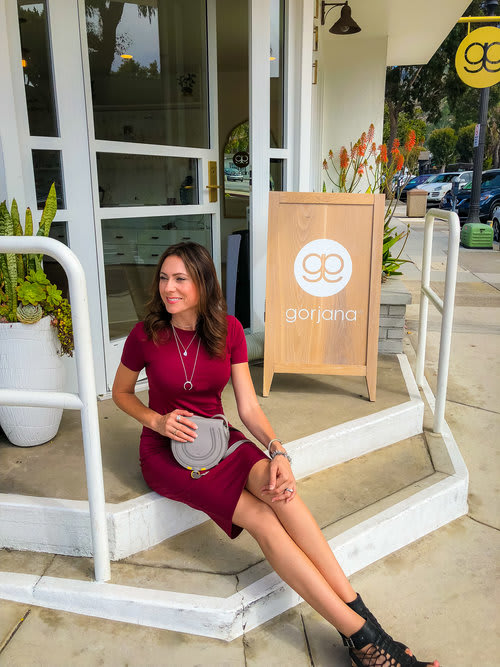 When it comes to clothes,
The Shop at Laguna
is the place to go since their pieces are fashionable and unique. Many women obsess over their chic sunglasses, and variety of shoes and sun dresses that can be worn for almost any occasion. I found one of my favorite Levi's jeans at The Shop, they have so many washes and styles that it's difficult not to buy them all! This is definitely the place to shop and splurge on a few items for yourself or perhaps pick up a gift for the fashionista in your life.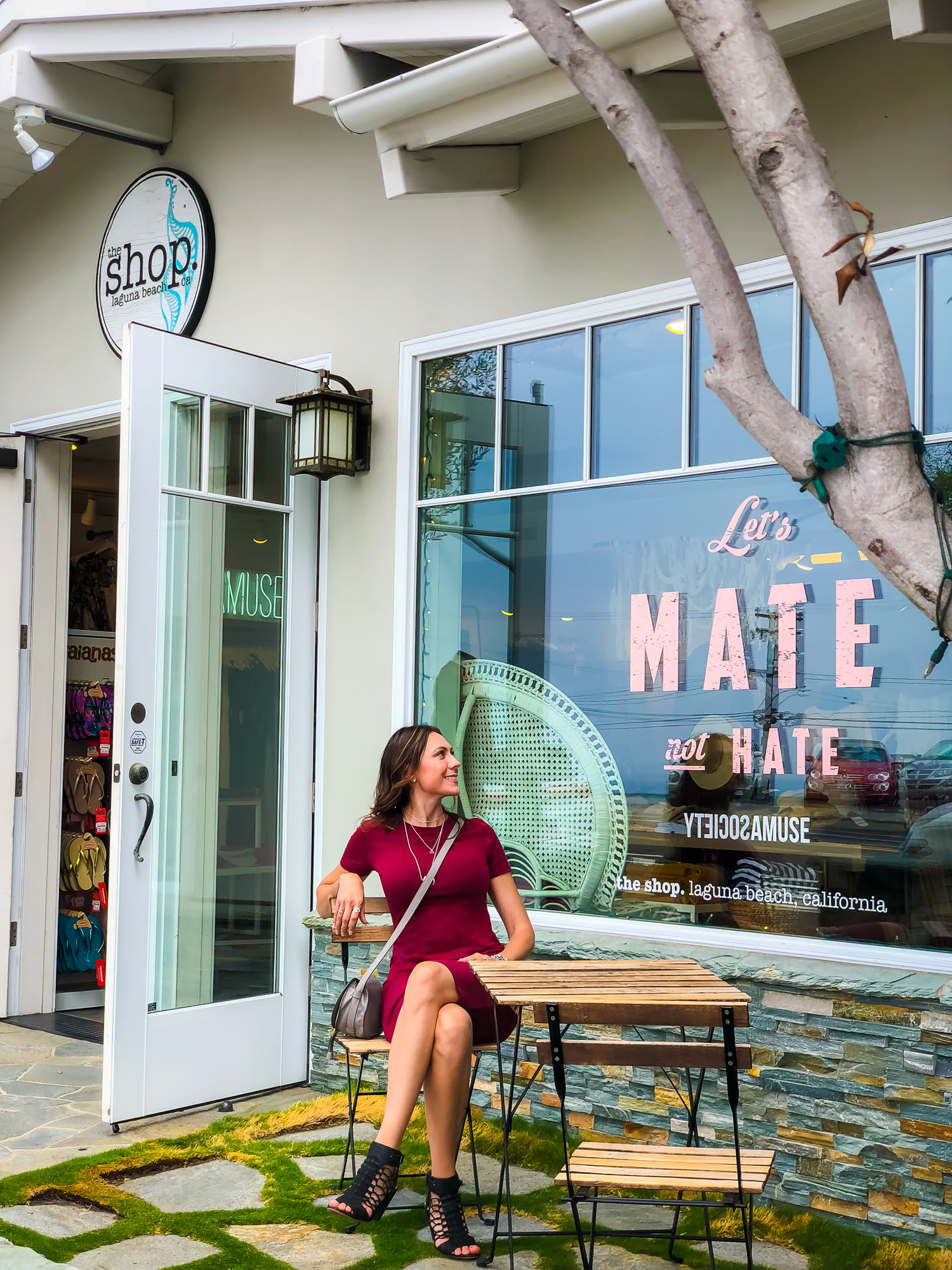 Hobie
is another one of my favorite stores to shop at downtown. I always find the most adorable bikinis and boardshorts at Hobie for me and my family. They also have a huge variety of clothing; they have so many graphic shirts to choose from that I often find myself picking up more than just a few tees for my boys. Not only do they have fashionable clothes, but they also have handcrafted surfboards and paddle boards as well. My boys love to admire the boards and dream of learning how to surf as soon as they get a little older.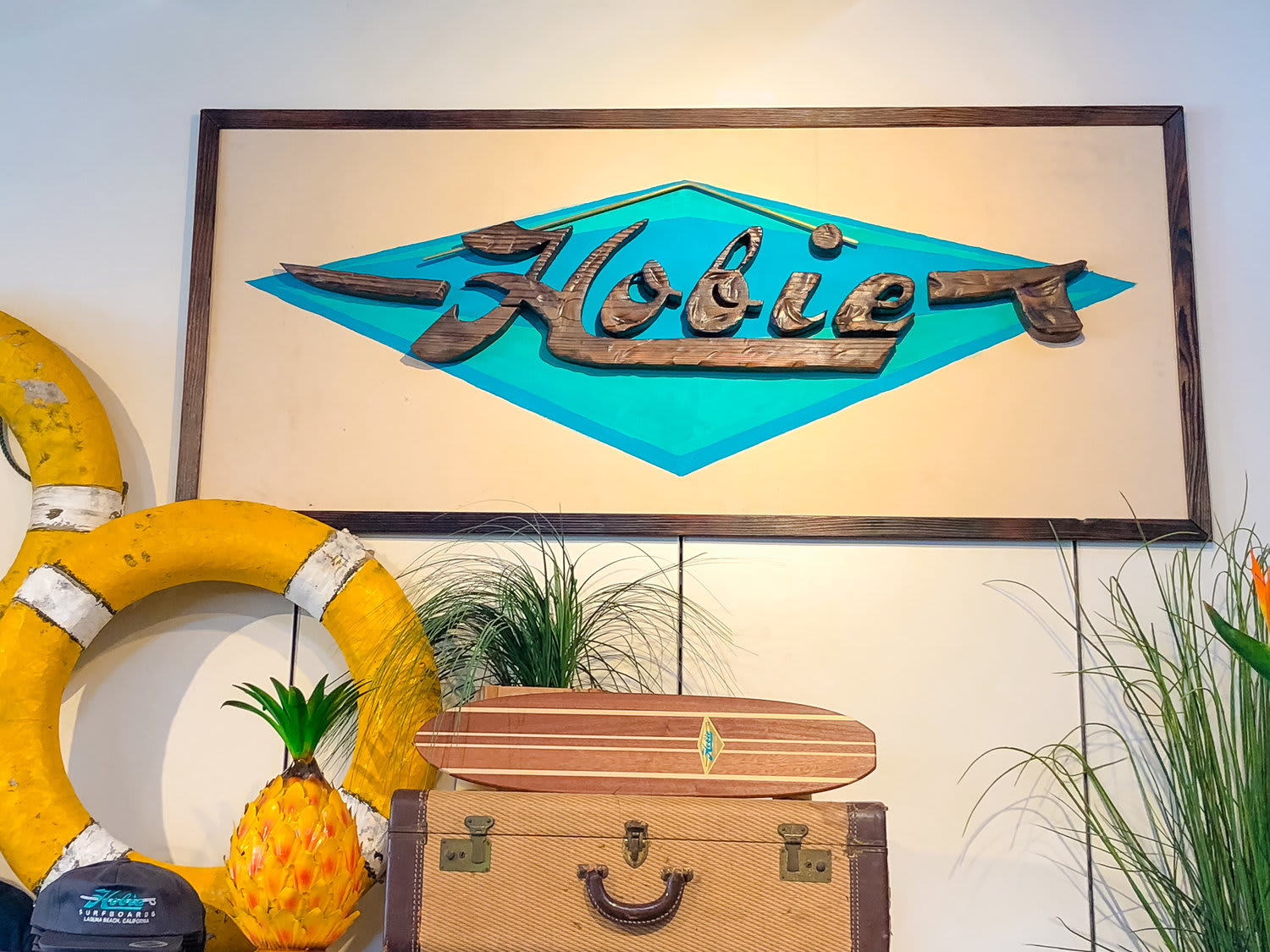 Another home store that I love to stop at is
Vertigo home
. They have the most unique home décor items that showcase a mix of mid-century, modern and European flair. They offer everything from kitchen items to outdoor furniture to custom upholstery to
Izipizi
glasses.
Their home décor items and furnishings are so unique and fun, you may feel as though you are walking through an art museum as you walk through the store. Vertigo is the perfect place to pop in for fun and unique home inspiration or to pick up a unique gift for that artist chic friend.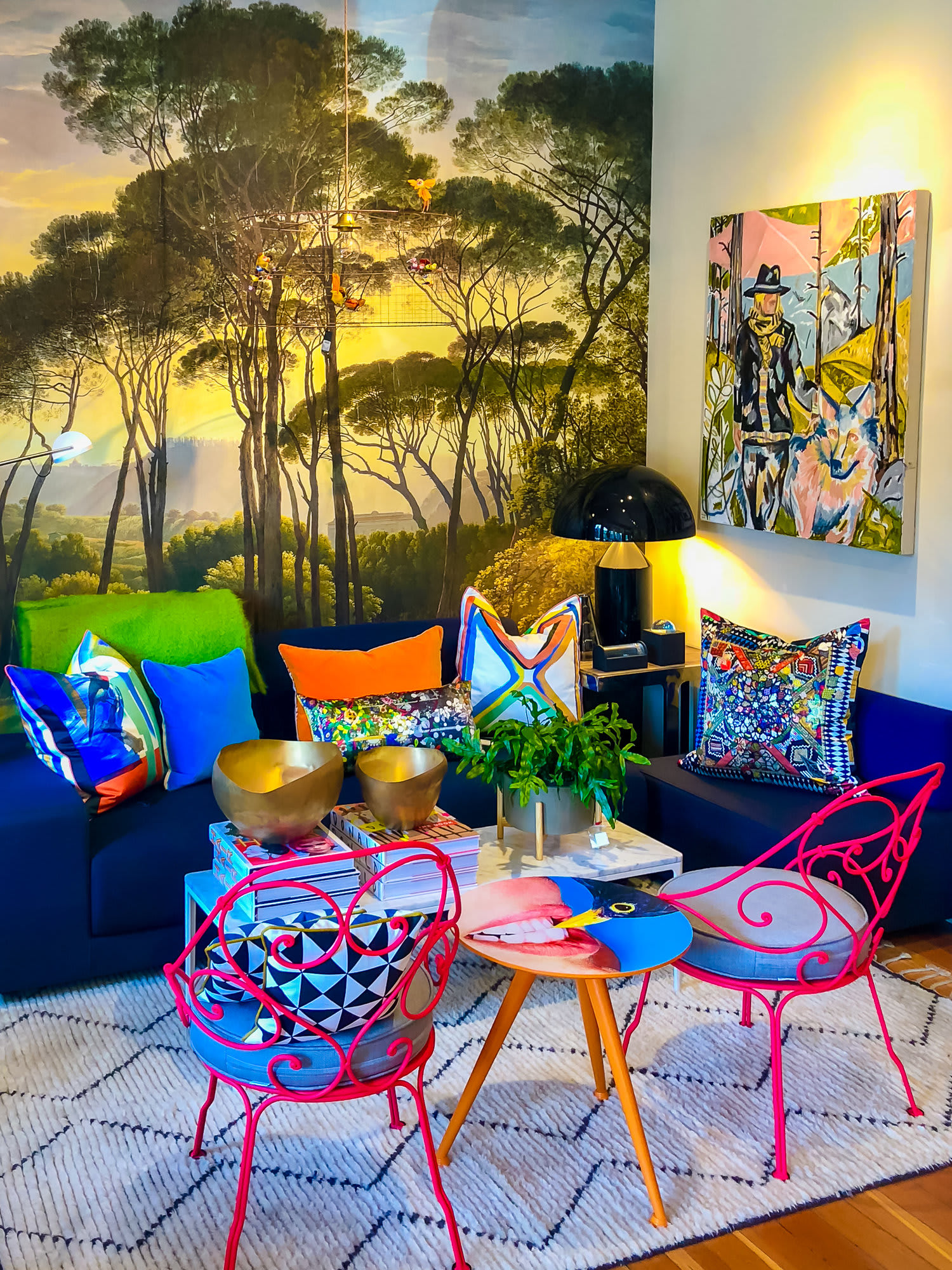 If you are thinking of buying or selling your home in Laguna Beach I would love to take you to South of Nick's to see how I can help.