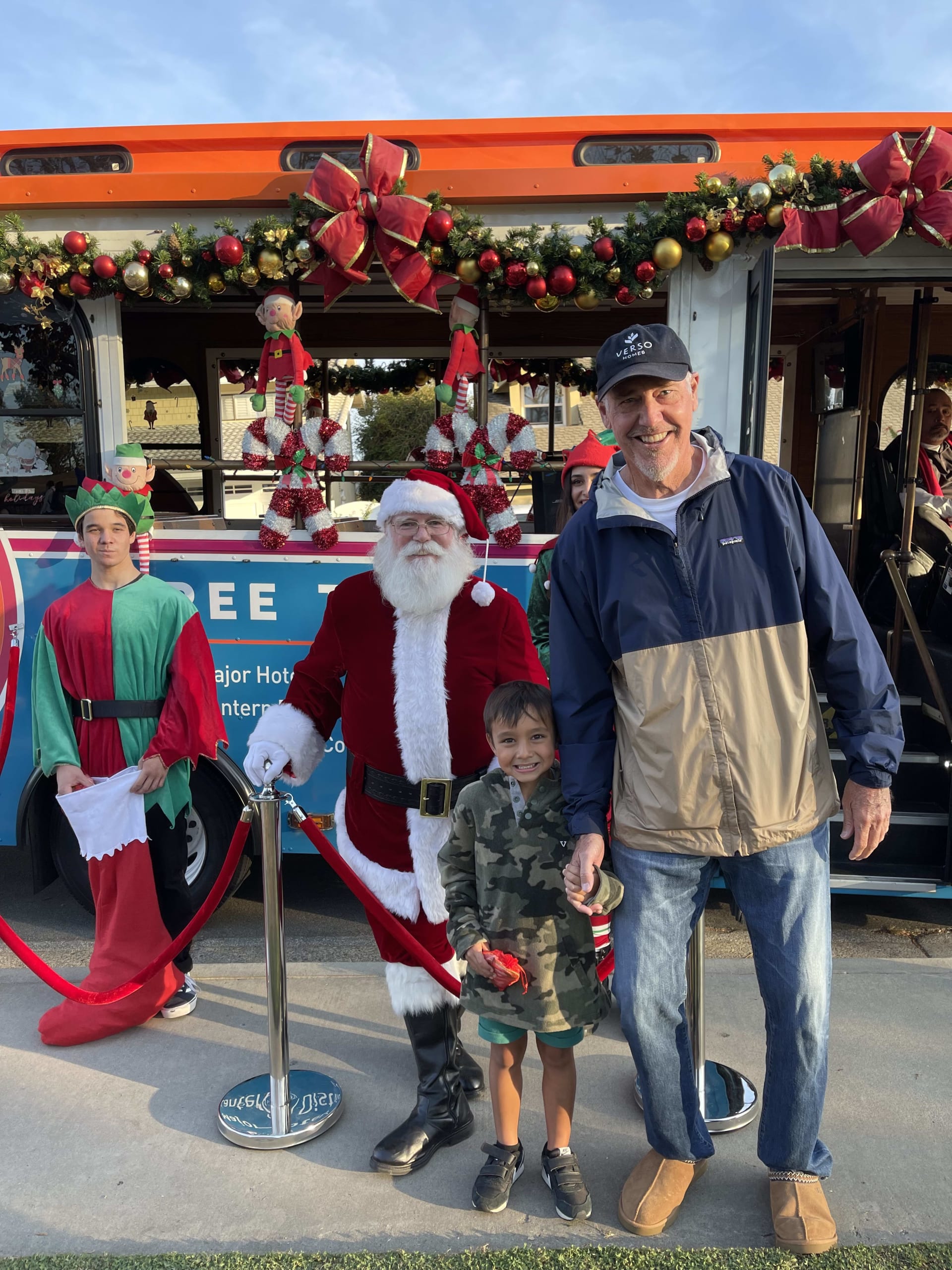 Dana Point Holiday Trolley
If you're looking for a small town with a little population and awesome surfing, this is the place to be. Dana Point is home to a good number of shops. While it is primarily known as a surfing destination, don't miss out on the amazing shops you can find here.
These are the shops we recommend for easy shopping:
Hobie Surf Shop
34174 Pacific Coast Hwy, Dana Point, CA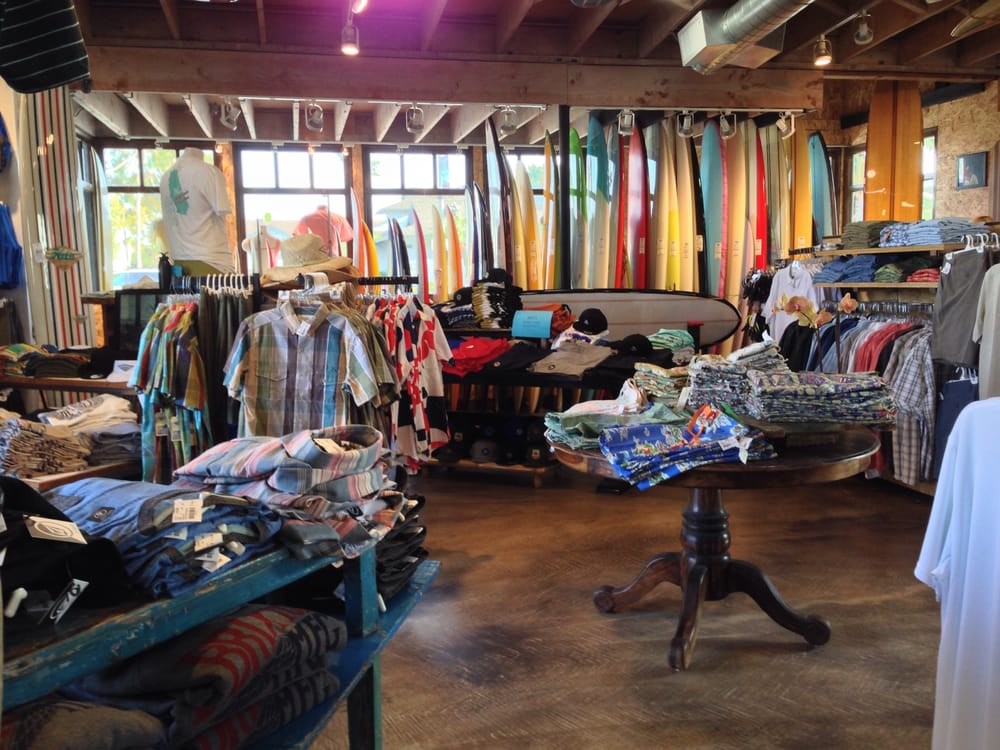 (c) Yelp
Hobie Alter founded this shop in 1950, inspired by his love of the ocean and woodworking. Since then, he has been shaping surfboards for his friends, and the rest is history.
Hobie surfboards are well-known for their craftsmanship and ingenuity. The boards are of such high quality that they have attracted even the top athletes, such as World Champion Joyce Hoffman.
Today, Hobie keeps its commitment to creating the finest merchandise possible, from boards to apparel. For almost 60 years, it has also served as a place for surfers to get together and build connections.
Killer Dana Surf Shop
24621 Del Prado, Dana Point, CA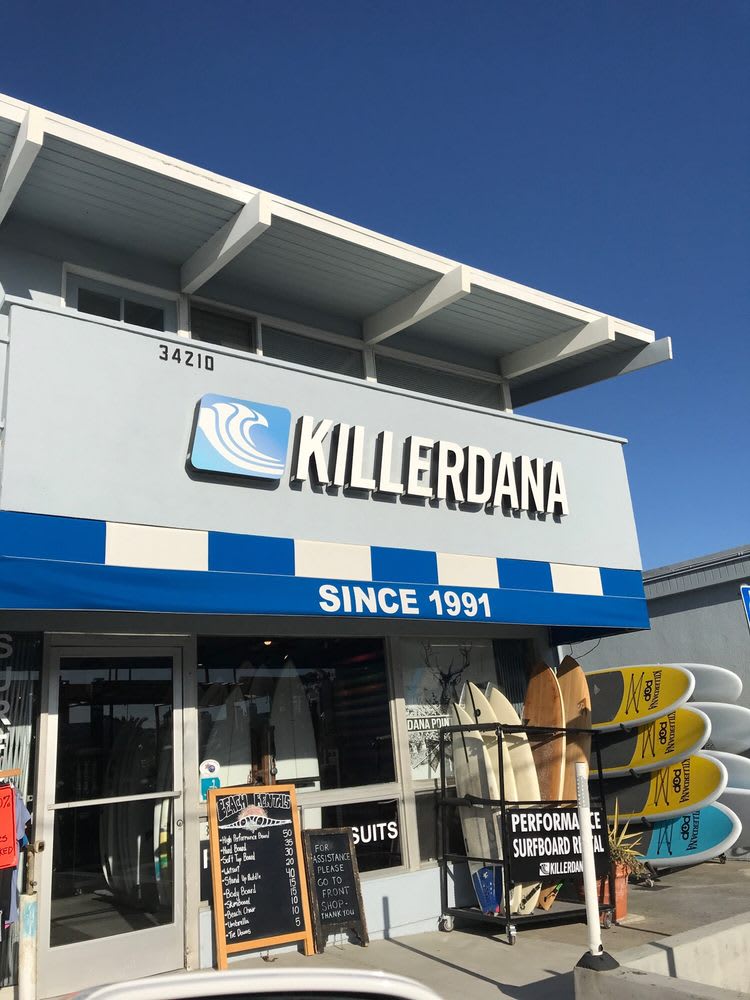 (c) Yelp
An old-fashioned California surf shop with sand on the floor. Since 1991, it has also been locally owned and operated.
They offer a variety of surfing gear for men, women, and children. There are also gifts, beach, and surf accessories, and even stance socks and underwear available here.
At Killer Dana, you can rent bikes, boards, wetsuits, and beach accessories found in the Board Room.
Infinity Surfboards
24382 Del Prado, Dana Point, CA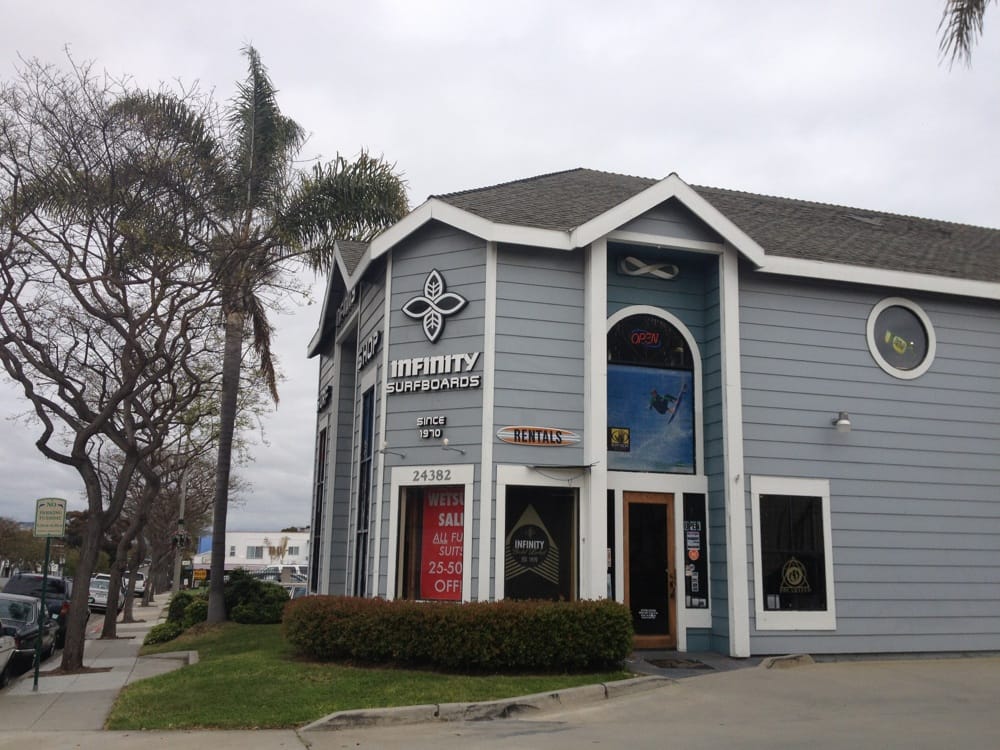 (c) Yelp
Since 1970, Infinity Surfboards has specialized in creating custom surfboards. They also provide rentals, apparel, accessories, SUP, foil boards, waveski, and other surfing equipment.
It is a family-run and owned surf shop. The Boehne Family designs, shapes, and manufactures each unique board in Dana Point, California.
Girl in the Curl
34116 Pacific Coast Hwy, Ste A, Dana Point, CA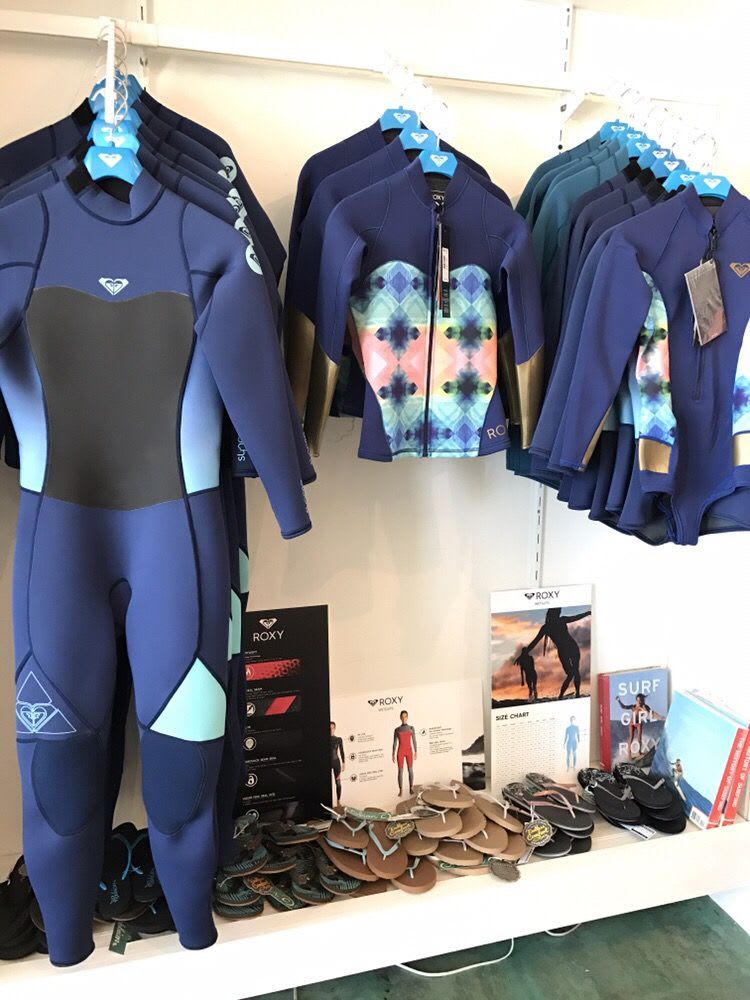 (c) Yelp
Girl in the Curl began in 1997. This shop offers surf lessons to both adults and children. They also provide summer camps and private lessons. The instructors at Girl in the Curl are well-trained in CPR, First Aid, and Water Safety.
Camellia Boutique
25001 Dana Point Harbor Dr, Ste F130, Dana Point, CA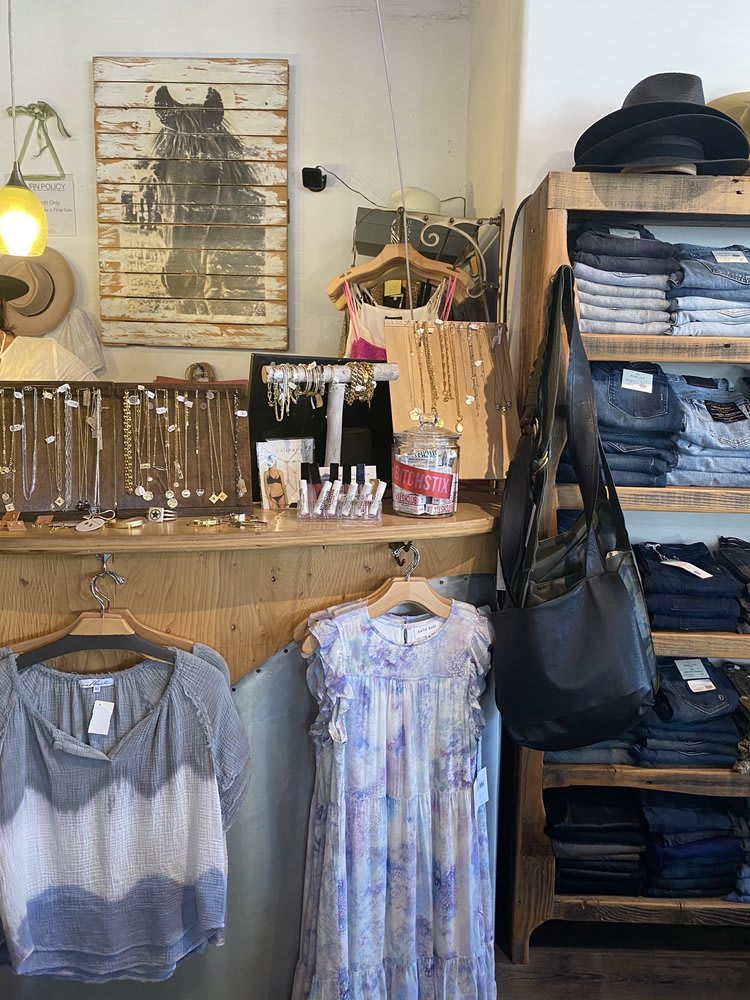 (c) Yelp
Camellia Boutique offers a large selection of jewelry, apparel, intimates, and shoes.

Deborah Cornell started this shop in her garage, specializing in crafting unique jewelry pieces. After opening her first boutique in Solana Beach in 2006, she later opened her second one in Dana Point.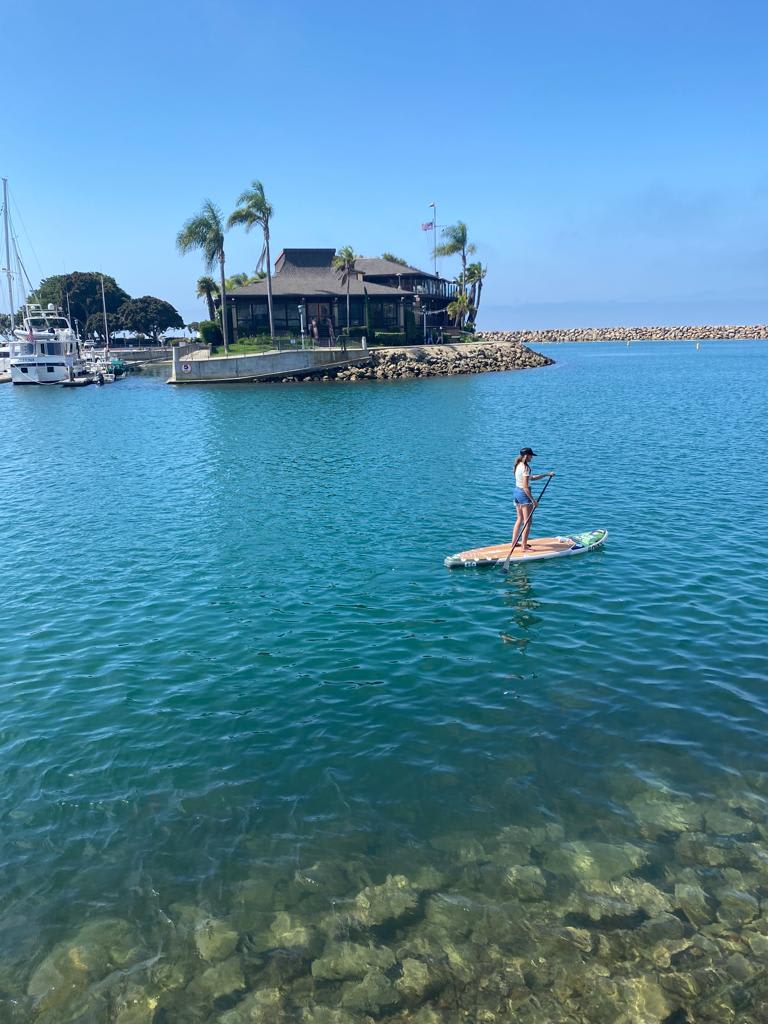 SUP (Stand Up Paddle Boarding) in Dana Point Harbor
Meesh Boutique
Monarch Bay Plaza
32880 Pacific Coast Hwy, Ste 32, Dana Point, CA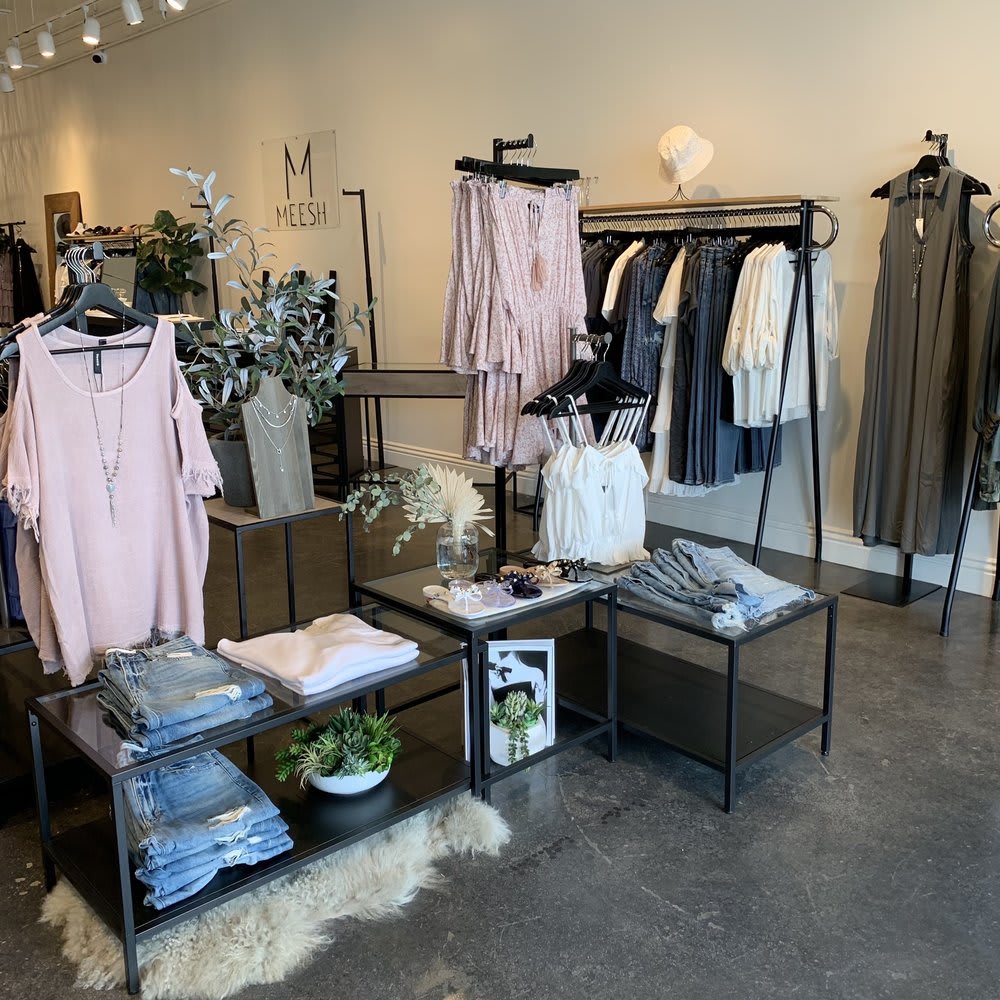 (c) Yelp
Meesh Boutique sells stylish apparel and accessories at reasonable prices. They make an effort to accommodate women o all shapes and sizes.
This boutique began in 2014 as a wholesaler of the owner's seasonal women's line, which she designed and distributed to various boutiques and locations across the United States. After five years, the owner, Michelle, decided to open her own boutique to share her passion for fashion and help women feel confident and beautiful.
Lantern District
24292 Del Prado Ave, Dana Point, CA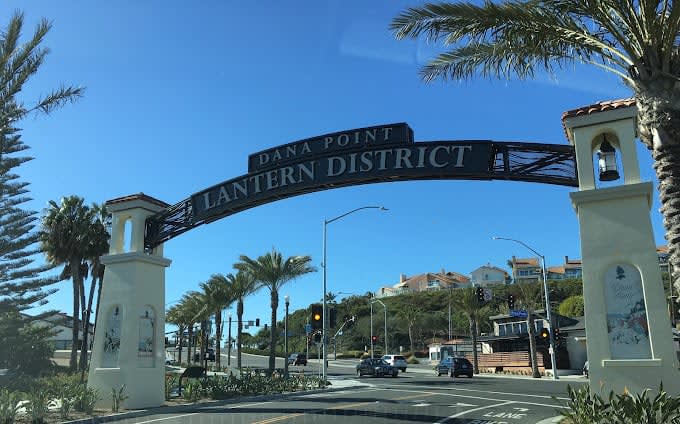 (c) Google Business
The Lantern District is found in the heart of Dana Point Town Center. It is home to a number of shops, restaurants, and galleries.
This district was discovered by a trader and was known for its Spanish architecture, white adobe houses, and street names named after maritime signal lanterns.
As of today, only 5 lamp posts with 3 lanterns attached still stand from the 150 original copper lanterns. Currently, the district combines old architecture with modern amenities.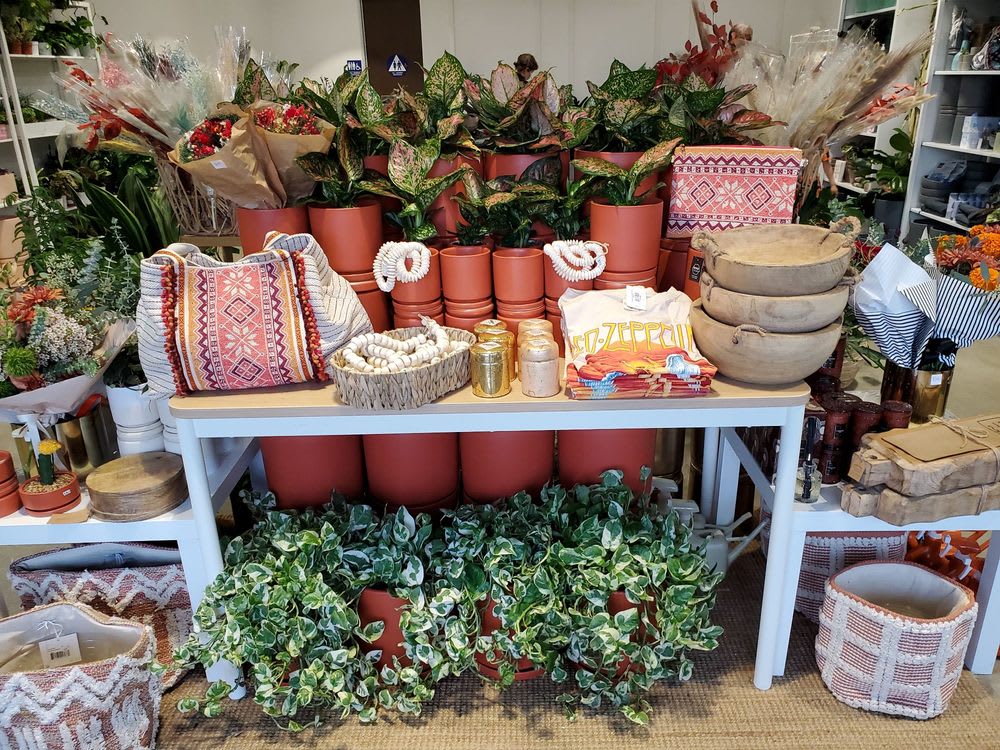 (c) Yelp
Penelope Pots provides a variety of products and services, focusing mostly on pots, plants, and flowers. Also, they entered the event and floral design business, specializing in weddings, dinner parties, corporate events, and more. In addition, they sell clothing, jewelry, accessories, party supplies, gift items, and other products online.
Penelope Pots is opening a new store in Dana Point soon! Don't miss this one!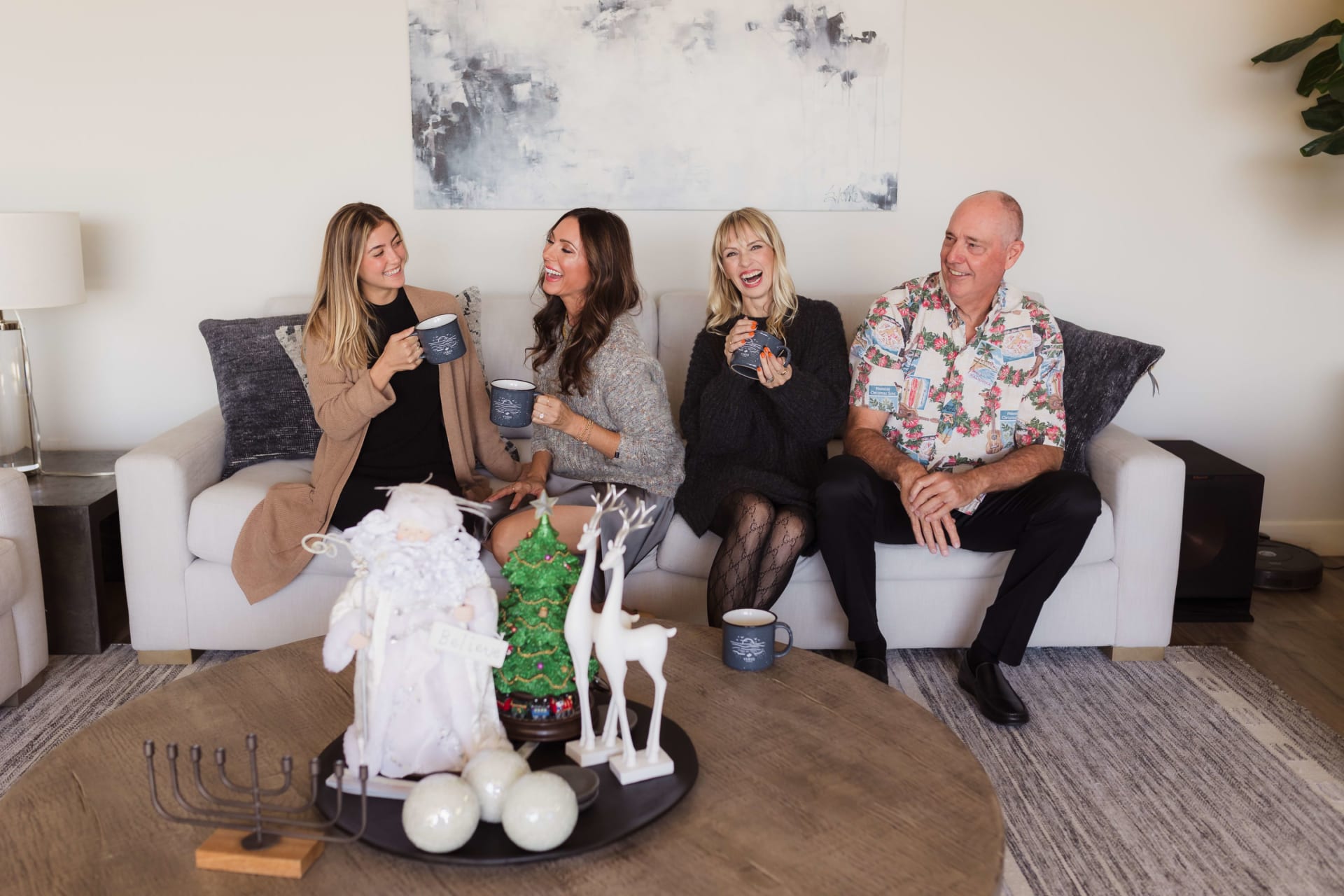 Dana Point is a city in Southern California that holds a unique quality and charm. This coastal community is a short drive from the ocean, where you can spend quality time with your loved ones. Not only does it have the perfect location, but there are many things to see and do in Dana Point that makes it a perfect destination. Dana Point has everything you could possibly need for the holidays and beyond.
Dana Point is much more than just a vacation destination.
Make the move with us today by calling 949-541-8122.